Augusta, Georgia, "We Feel Good"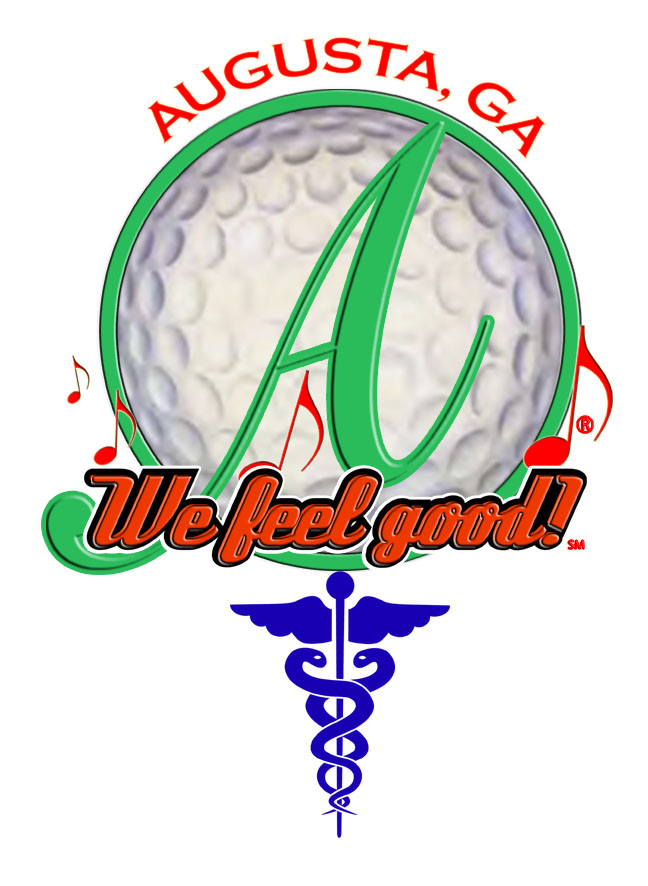 The search for a slogan or tagline that captures the essence of Augusta, and promotes all that is positive should be simple – but has been deemed a complex task. The answer, however, is right before us. All we have to do is ask ourselves one question; what are we (as a city) known for? Of course, the Masters and James Brown come to mind, but what else can we use as an incentive to entice people of all ethnicities, backgrounds and socio-economic status to come to our city as a destination?
The plausible idea of a James Brown museum, erecting an amusement park, a plethora of restaurants and all that the Masters' golf tournament and our charming city offer are great; but what our medical community does is second to none – we have some of the brightest minds in medicine and medical research in our midst. As we seek to attract industry to the area, we would be wise to capitalize on our thriving medical educational institutions as a formidable strength. Although the genuine treasure is the awesome gift of life and saving lives; for Augusta, we need not look any further for a single vision but one that expands our current resources. We are recognized for housing a great medical school, the Medical College of Georgia. This institution of higher learning is world renown and life saving research is conducted there on a daily basis. We're in the midst of constructing a technologically advanced cancer center; we've made key discoveries for many critical diseases such as diabetes, and we continue to improve upon medical techniques that aid stroke victims and those that have been disabled. The Medical community in Augusta has generated substantial revenue for our city and the pay wages are competitive.
Foremost, Augusta must rise above the pettiness and negativity demonstrated by many of our community and business leaders to embrace a grand vision. We need a vision and vision necessitates an investment. We need corporations, venture capitalists and inventors who seek growth, expansion and more so, our medical expertise and infrastructure. Just as many presume we should have the greatest golf course in America, some see a grander vision. Futurists envision a medical Mecca where we will have research firms such as pharmaceutical companies and biotechnical firms, which bring better paying jobs and therefore a greater tax base. Think about Eisenhower Medical Center, the Veteran's Administration Medical Hospitals, University Hospital Specialty Centers and Cancer Center, Doctor's Hospital Burn Center, Walton Rehabilitation Hospital, and our regulation for developing new drugs and delivery methods.
Before that however, we must brand ourselves with something that reminds us of what we are and tell the world who we are. Beech Island's native son, James Brown, was a product of his upbringing and has captured the spirit of our rich cultural, social and spiritual legacy. Even now, souls are being fed by gospel music, which has influenced what we call soul music. Brown was the pioneer of soul and his art form has made people feel good all over the world with the similar impact of our medical community.
While our medical community and the Godfather of Soul's music and legacy are making people feel good, Augusta is sorely in need some healing itself. Just recently, a real estate investment group led by some of Augusta's prominent young entrepreneurs saw past political and racial bigotry and reached out to the Heritage Crest Foundation, which promotes racial unity. The group, Augusta Renaissance Partners LLC, has offered to donate a building to the foundation, which would house the James Brown Museum. Currently, the foundation has the rights to the James Brown Music Festival and has hopes of hosting it in conjunction with the City of Augusta. A "James Brown Music Festival" that will bring people hailing from all over the world representing every genre of music. It would be fantastic for our image and morale as well as generate millions in economic development.
What corporation would want to locate to a city that's known for its racial strife and good ol' boy politicking? Why is it that chain restaurants come and go quietly in the night from our city when southern cities three-quarters our size have major well known national chains such as, Fuddruckers and Fat Tuesday's? One of these entities was in Augusta but left. The saying that's commonly known around town is," If you can make it in Augusta you, can make it anywhere." As we grow, we must think outside the box and capture the essence of our city's soul – we must exercise our minds, by thinking differently. "As a man thinketh so is he." Likewise, "As a city thinketh so are they."
As a member of various community boards and especially the greater Augusta Arts Council and a restaurant owner, I experienced and learned firsthand how important "quality of life" is to the growth or death of a city. If we do not think outside the box and embrace diversity, then we will continue to see Charlotte, NC, Greeneville, SC, Columbus and Savannah GA flourish as Augusta continues to hold on to its old-fashioned ideals and legacy of status quo, entrenched in power struggles and in-fighting. Unsurprisingly, both sides have their part to play. Thus, the media must accept its influential role for gravely distorting and the misrepresentation of facts. By writing inflammatory remarks that instigate and inflame racial infighting, the majority of Augustans suffer because of the malevolence and reprisal of the powerful few. We are hurting economically and socially. Furthermore, neither culture can afford to lose another job or another house to foreclosure or see another business move out of our community.
As Augusta searches for its new found slogan to tell its story, it must tell about its beginnings, its formation and its transformation to present day. At present, unfortunately, we have a tale of two cities. The one we as citizens know of and the one that outsiders see in the media. We are considered by the rest of the World as a backwards racist town that refuses to let go of and is desperately trying to hold on to its aristocratic legacy. Today, our image of being a charming, quaint, midsize southern city has been tarnished. We have had a multitude of blisters and bumps that have not been treated and now we have become infected by the bacteria of stagnation. This ugly bump has tainted our darling image and hurt our growth in every way.
As we look toward the future, Augusta must renew its thinking and focus on growing what resources we have. We have a rich and prosperous medical community, we are known as the Golf capital and as the home of the "Godfather of Soul." We are richly diverse in population and job diversification, which means though we are a midsize city; we are representing a composite of a major metropolitan city. Diversity has proven to be good in every major city across the country. When you see diversity, you see the "best and brightest." Where there is diversity, you see growth. If Augusta embraces its diversity by accepting leadership from all leaders regardless of color, we can move forward together in making this the greatest city on earth. Any power struggle that exists does so because we allow it. Leaders are afraid to speak out against injustice for fear of propaganda and the antics of the local media. People are afraid to say what party they are affiliated with because they will be shunned from the country club.
Our soul is tormented, therefore, we need to embrace change and provide a vision for Augusta that we can be proud of.
Much can be said that is positive about the economic impact the Masters has had on this great community. However when we add up the chips, we must ask ourselves is that enough? Indeed, we are blessed to have such an event of grandeur and world prominence. Nevertheless, is that the image that people see or hear when they consider Augusta? Of course not. Augusta has an air of prominence, but for whom? The select few who attend the weeklong event and grace our great city, they get a chance to see why the founders of the Augusta National chose Augusta rather than any other city in the world. To me, growing up here, it's quite simple. When you study our history, it is one of greatness with one success story after the next; about legends in the cotton industry to the spread of a foremost Christian movement started nearby Augusta in Beech Island SC. This spiritual legacy has had a tremendous and everlasting impact on this country. Ironically, we find that the tribulations of a people have so influenced a nation by way of spiritual song that now we have an entertainment industry led by fifth and six generation children, who are the grandsons and granddaughters of slaves. Therefore, Augusta has claim to the rich beginnings of Gospel, which has invoked a stirring in many a soul. What is 'soul'? Soul is the mind, will and emotions – something that we ardently need in Augusta.
Soul music is an art form that touches the mind, will and emotions. As we visualize our future; we must be careful not to repeat the past. Augusta needs a new image and there is nothing better than letting the world know that we have soul and that in addition to having a beautiful charming community, We Feel Good about who we are as a community. Moreover, we have a mind for diversity and growth, and have the will to overcome our obstacles. We won't let our past emotions get the best of us. Soul is about expressing hope and having faith. It is larger than any culture; it is the consciousness of happy, prosperous and harmonious living. I contend that there is something special about this town and our neighbors. We have indeed a rich legacy of war heroes, civil rights leaders, business icons from diverse backgrounds and dozens of actors, such as Lawrence Fishburne and Shay Roundtree; football stars like Jimmy Johnson, Charles Evans and Emerson Boozer; not to mention the many musicians from various genres that have made it to the top as the best in the world. We have had over a half-dozen hip-hop artists who have accomplished success and crossed cultural and regional barriers, and a community of rock and alternative regional bands that make our nightlife hopeful.
My recommendation is that the city adopts and promotes the tagline 'Augusta Georgia, "We Feel Good"' as this captures the essence of our new found thinking. Just as soul music captures the essence of the emotions express through song, Augusta's soul (desires) must be expressed and heard around the world. We have passionate and dedicated citizenry who despite the political doggeries and racial overtones that occur on a daily basis, promote all that is positive. Our native son, the world's "Godfather of Soul," James Brown has had his share of misfortunes, so have we as Augustan's. As a tribute to our city, our children's future and to our great medical community and all the things we have to feel good about, it's time we change our attitude and promote the positive and then, we will "Feel Good."
For information, please email us at: info@wefeelgood.org
Copyright © 2006 Heritage Crest Foundation. All rights reserved.
Click Here for Terms of Use and Legal Notices.